Win a Free Trailcam!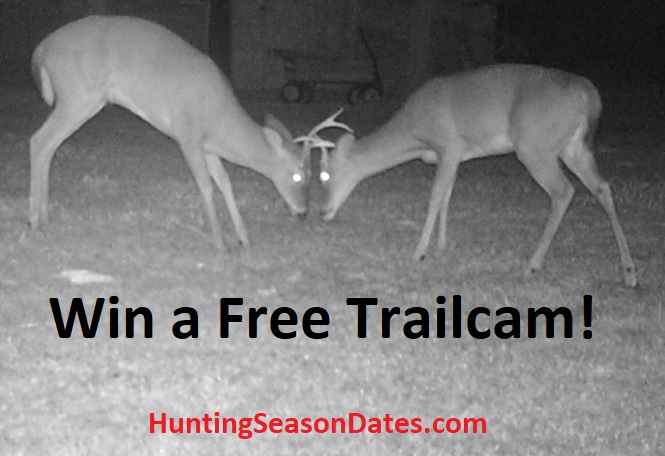 I am giving away a FREE Trailcam this year to a random contributor to HuntingSeasonDates.com.
To Enter:
Check the site to see if the 2017-2018 hunting season dates are up for your state or not.
If they are not, create the list of dates, or estimated list of dates. If we have this up before Wildlife conservation does, even better.
I will select a random contributor for the free trailcam.
Any additional information would be great. Like in 2016-2017, here in NC, there were lots of deer but they were very small and we had a plentiful acorn harvest, making the deer tougher to catch. This unique information is very valuable to the reader.
Upon request, I will be happy to either keep you anonymous, or publicly thank you for your contribution. If you are a sports store or firearms dealer, I will be happy to mention your business and link to it so people in your area can click through to your site and possibly become a customer.
To the winner:
We want you to send us a pic of yourself with your new trailcam so people don't think we're full of it over here!!!