2016 – 2017 Virginia Deer Hunting Season Dates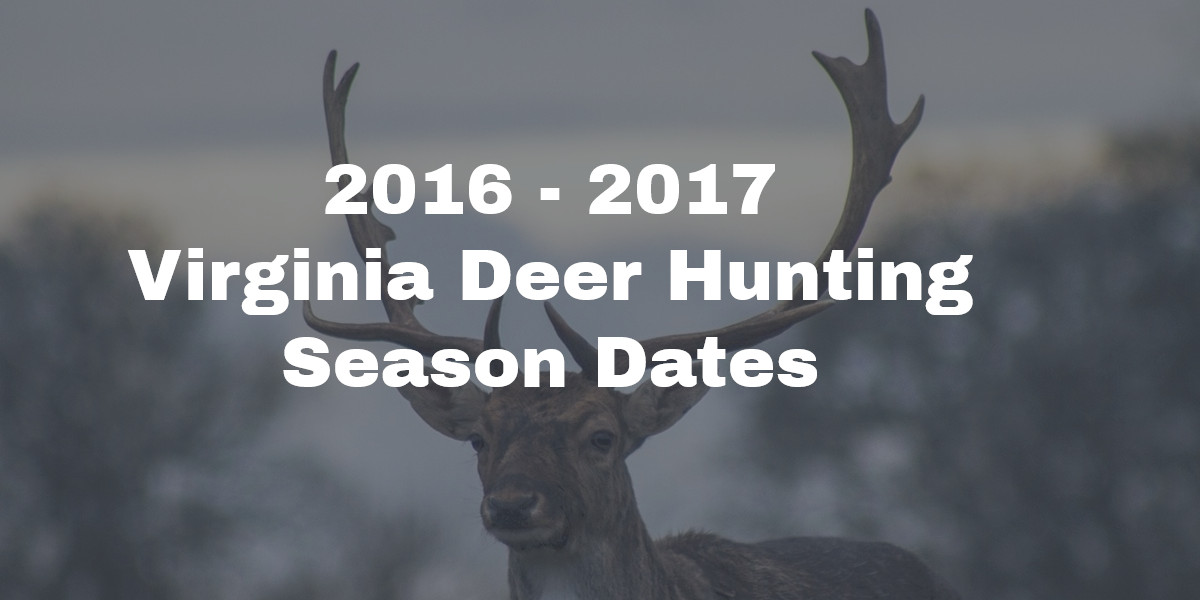 Virginia's deer hunting season dates are very confusing to many people. There are restriction on how many deer may be taken, limits to how many deer can be taken with which type of weapon, muzzleloading bans in Chesapeake, doe restrictions, and more. All of this is outlined in the Virginia Department of Game and Inland Fisheries' 2016-2017 Hunting & Trapping in Virginia regulations digest.
New to the 2016 – 2017 deer hunting season is the Ware Creek WMA in New Kent County. There have also been additional hunting lands added to several existing WMAs.
Please see the digest for hunting dates. Below are some general dates, but they definitely DO NOT apply to the entire state.
Youth and Apprentice Hunt Day
Sept. 24-25
Early Archery
Oct. 1-Nov. 18
Archery
Dec. 1-Jan. 7*
Urban Archery
Sept. 3-30*
Jan. 8-Mar. 26*
Early Muzzleloader
Nov. 5-18*
Late Muzzleloader
Dec. 17-Jan. 7*
Firearms
Nov. 19-Jan. 7
Hunting dates also vary to the west and the east of the Blue Ridge: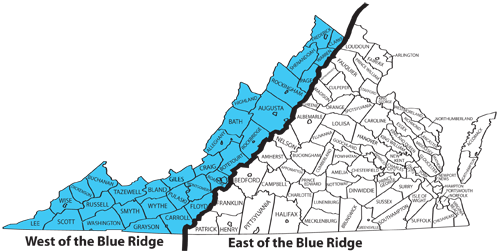 West of Blue Ridge
Counties west of the blue ridge include:
Alleghany
Augusta
Bath
Bland
Botetourt
Buchanan
Carroll
Clarke
Craig
Dickenson
Floyd
Frederick
Giles
Grayson
Highland
Lee
Montgomery
Page
Pulaski
Roanoke
Rockbridge
Rockingham
Russell
Scott
Shenandoah
Smyth
Tazewell
Warren
Washington
Wise
Wythe
Youth and Apprentice Deer Hunting Day 2016
Youth and Apprentice Deer Hunting Day 2016 is Sept 24 – 25. Resident and nonresident youth hunters 15 years of age and under or holders of a valid apprentice hunting license, when in compliance with all applicable laws and licenses, may hunt when accompanied and directly supervised by an adult who has a valid Virginia hunting license or is exempt from purchasing a hunting license. Nonresident youth of any age need to have the appropriate licenses (unless exempt from purchasing a license). Both bucks and does are allowed to be taken.
Urban Archery Deer Seasons
Does may be taken September 3, – September 30, 2016, and January 8, 2017 through March 26, 2017 in areas allowed by Virginia DGIF.